Don't Let Your Communications Solution Affect Your Customer Experience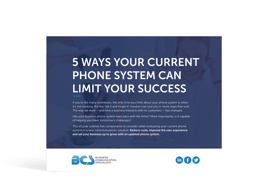 If you're like many businesses, the only time you think about your phone system is when it's not working. But in an interconnected world, something as simple as your business phone system can be critical to your success.
Download this eGuide to discover the top five ways your current business phone system can limit your success, from productivity to scalability.