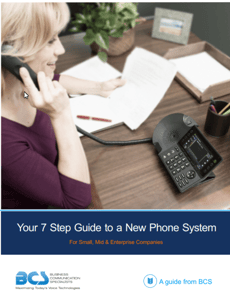 Is your phone system out of date? Thinking about updating your business phone system? The options can be truly dizzying. Business phone systems are a long-term investment, and it's important to find a solution that will last. Our e-book is loaded with valuable, in-depth information to help you on your journey to a new VoIP business phone system! You get a free $5 Starbucks gift card when you download the ebook!
Table of Contents:
Step 1: Identify Who's Using Your System
Step 2: Seprarate Your Needs from Your Wants
Step 3: Do a Technical Inventory
Step 4: Lay Out Your budget
Step 5: Choose an Infrastructure Deployment Model
Step 6: Choose A Vendor and Device
Step 7: Implement!