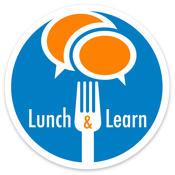 Join us as our guest at Topgolf Cleveland on Thursday, October 5, 2023 at 10 am.
Replacing your phone system or looking to integrate it into your business processes? It's time to hit the target with your business phone system. Please join the BCS Team as we discuss strategies and features of a leading VoIP solutions and a must-see demo!
All who attend will enjoy an in-depth Unified Communication strategy discussion, lunch buffet and experience 3 hours of unlimited golf!
When: October 5, 2023
Where: Topgolf Cleveland
5820 Rockside Woods Blvd N, Independence, OH 44131
Agenda:
9:45–10:00 AM: Registration/Sign-in
10:00 AM–11:30 AM: Hit the target with the right Unified Communication solution for improved customer and employee experience.
11:30 AM–12:00 PM: Why you should have mobility, collaboration and integration strategies
12:00 PM–12:30 PM: Lunch and Q & A
12:00–3:00 PM: Lunch provided and Topgolf Unlimited Play!
We only have 18 spots available! Register today to ensure you don't miss out on this exciting event!