Date: Thursday, June 15th, 2023
Time: 11:30-12:00 pm
About the Event:
This webinar will provide insights into how to reduce stress and improve stress management in contact center and first-line customer service agents. We will explore a two-pronged approach that includes both automation and reducing stress of your agents.

Our guest speaker and expert Tim Zarkovacki of Intec Consultants will share his knowledge and experience on the best tools and techniques that can be used to improve customer experience while also reducing stress on agents.

You'll learn about automation that can take some of the workload off agents. We'll also discuss how to reduce stress levels through AI-based technologies.

By attending this webinar, you'll gain actionable insights and practical tips to help your contact center or customer service team thrive while improving customer satisfaction. Whether you're a team leader, manager, or HR professional, you won't want to miss this opportunity to learn from an industry expert.

Schedule:
Introduction: 2 minutes
Interactive Case Studies: 18 minutes
Q & A: 10 minutes
About Our Guest: Tim Zarkovacki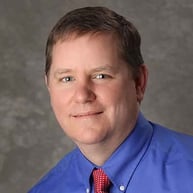 Tim Zarkovacki is a solutions architect at Intec Consultants. Intec Consultants is inspired to bring change to companies in two overarching ways (1) Business Process Automation and (2) New Technology Adoption. They automate, innovate and integrate. Their strategic focus and specialties include helping clients with the adoption of Artificial Intelligence, Internet of Things and Augmented Reality.